The Netherlands is determined to transition entirely to sustainable energy sources by 2050. In this pursuit of climate neutrality, hydrogen plays a significant role. Therefore, the government encourages the use of hydrogen through subsidies for hydrogen projects and hydrogen refuelling stations, among other initiatives. Our infrastructure enables efficient hydrogen transport and storage in large quantities. In this article, we take a closer look at how hydrogen contributes to a greener world and how to safely store and transport hydrogen.
Hydrogen as a sustainable energy source
To meet the European climate goals and make the Netherlands climate-neutral by 2050, there is a focus on a sustainable mix of energy sources, including renewable electricity and heat. Hydrogen is pivotal in this context because not all aspects of our energy system can be made sustainable with electricity alone. Sectors such as industry require high temperatures, which electricity cannot always provide. Furthermore, there is a need for sustainable energy when solar and wind energy are unavailable. The government is committed to furthering the development of sustainable hydrogen production and application.
Safe storage and transportation of hydrogen
Hydrogen is an extremely light and highly flammable gas, and it is used under pressure of up to 700 bar in mobility applications. Like any other gas, it is essential to handle it with care during production, storage, transport, and usage. The tanks used for hydrogen storage must meet specific and strict requirements. Hydrogen can be stored in various ways: as a gas under high pressure, in liquid form at extremely low temperatures, and even in chemical compounds. Incorrect storage can lead to the risk of explosions and gas leaks, posing significant security risks. To minimize these risks, it is essential for storage tanks to be both robust enough to withstand high pressure and be hermetically sealed to prevent leaks.
Production and design of high-quality storage tanks
The production of tanks for hydrogen storage is a complex process that demands precision and expertise. These tanks must not only withstand the high pressure of liquid hydrogen but also be completely gas-tight to prevent leaks. Specialized welding and precise material selection are crucial to meeting these requirements. Our certified professionals provide custom tanks and pressure vessels of the highest quality and safety, allowing you to invest in emerging hydrogen technology with confidence.
Tailer-made solutions for your specific requirements
At Ommeren, we understand that each situation is unique. Therefore, we offer tailor-made solutions precisely aligned with your specific needs. Thanks to our technical knowledge, we can create tanks and pressure vessels that meet rigorous technical requirements and can be easily integrated into your existing system. We emphasize high quality through the use of top-grade materials and advanced production methods. Our products conform to international standards such as PED 2014/68/EU, ASME VIII div.1, and EN 13455, ensuring both top quality and safety. Moreover, our products enable you to comply with the important ISO 14687:2019 standard for hydrogen quality.
Our specialized welding ensures durability and reliability, even in the most demanding conditions. Interested in turning today's energy challenges into sustainable solutions for tomorrow? Please don't hesitate to contact us. We are eager to assist you.
You are the heart of our project organization, everything revolves around you. You are aware of the latest technical developments and possibilities in our domain. You purchase technically high-quality materials, ensure that agreements are fulfilled, but above all: You proactively inform the (internal) customer.
From the point that the sale is made, you are the (internal) point of contact, and this will remain so until the project is completed.
A significant part of your work is in purchasing materials and/or services. You remain responsible for the entire process from the selection of the right supplier, negotiation, purchasing and aftercare. You are familiar with legal aspects and able to properly organize and further develop the purchasing process. You act actively when agreements are not met.
That sounds easier said than done, you monitor the deadline of our customer, our own planning and the delivery times of materials. You ensure that everything comes together well.
You work in a dynamic environment, in which you must maintain a good overview of all interests that must be regularly weighed. Continuity in our production is leading and actions are geared to this goal.You work accurately, and a deal is really a deal with you. In addition, you do not run away when things go wrong. Do you recognize yourself in this, then we are looking for you!
What will you be doing?
You translate the order, specifications, drawings and wishes of our customer into our production;
You purchase materials and outsourced work, and you monitor this daily;
You monitor projects and, where necessary, you proactively make adjustments to various stakeholders on agreements, budget and time;
You provide appropriate solutions for technical challenges;
You report on projects.
What do we expect from you?
Bachelor working and thinking level
You have a technical background, preferably Mechanical or Technical Business Administration
At least 3 years of experience in a similar position.
Flexible working attitude.
Negotiation and purchasing skills.
You have strong communication and planning skills.
Proficiency in Microsoft Office, experience with a CAD 3D package
Experience with an ERP system is an advantage
Excellent command of the Dutch / English language in word and writing.
What can you expect from us?
Possibility of permanent employment;
A challenging job;
An appropriate salary;
A good pension scheme;
Opportunities to grow in our organization;
Informal and collegial contact in a family business;
Attention to your personal development;
No two days are the same.
Closing date of this vacancy is: 24-03-2021
Online since: 24-02-2021
Interested in this challenging position? Fill in the form below or send an email with your resume and cover letter before the closing date of this vacancy to Roy Vermeer (rv@omt.eu).
Acquisition in response to this vacancy is expressly not appreciated (applies to temporary employment, mediation and secondment agencies).
Enhancing the performance of the world's energy industry, that is the mission of Technip Energies.
We are proud to assist Technip Energies in their commitment to transform processes at their clients locations in order to drive the transition to a low-carbon future.
For an on-going project, OMT is manufacturing Mixing Tees and piping, which will find their way into the production process and are manufactured according the ASME B31.3 design code and PED2014/68/EU regulation.
The products are manufactured from #lowalloyed #chromiumm and #molybdenum) carbon steel SA-335 P22 and SA-234 WP22, making the products suitable for service in high temperatures. In order to ensure a perfect quality, several steps are taken by OMT during the production process, like:
– Full material traceability;
– Pre-heating of the material before welding;
– A post weld heat-treatment;
– Full check by use of several non-destructive test methods;
– Hydrostatic testing;
– Application of a coating for protection in aggressive/high temperature environments.
At this stage the products are ready for the final stage; Application of the coating
Another piece of fine craftsmanship from OMT.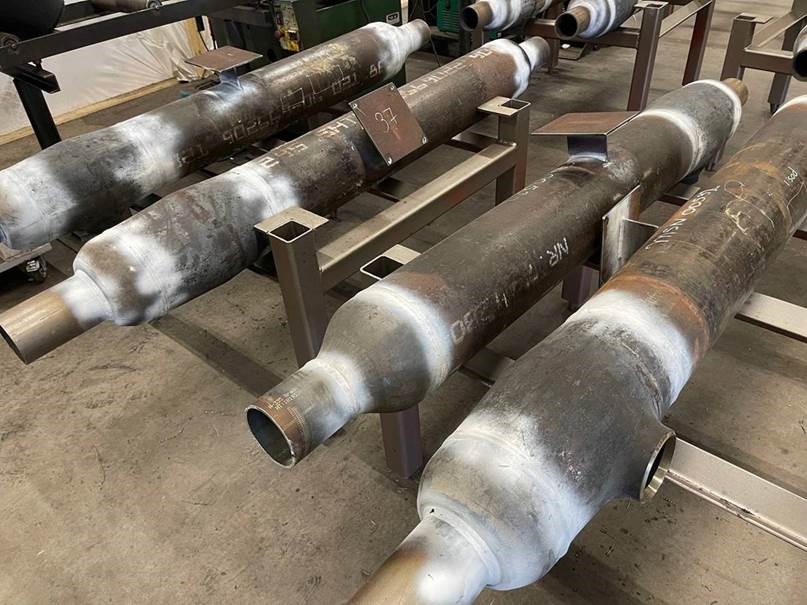 A few weeks into 2021 this large #superduplex #pressurevessel project is gradually taking shape. A great achievement of our colleagues who are involved in this project.
We've started this project in mid 2020 and within a few weeks the three #vessels will leave our workshop, on their way to the end-user.
Stay tuned because soon we will be posting some nice content on this project.
#engineering #lassen #project #welding #superduplex #processingequipment #processindustry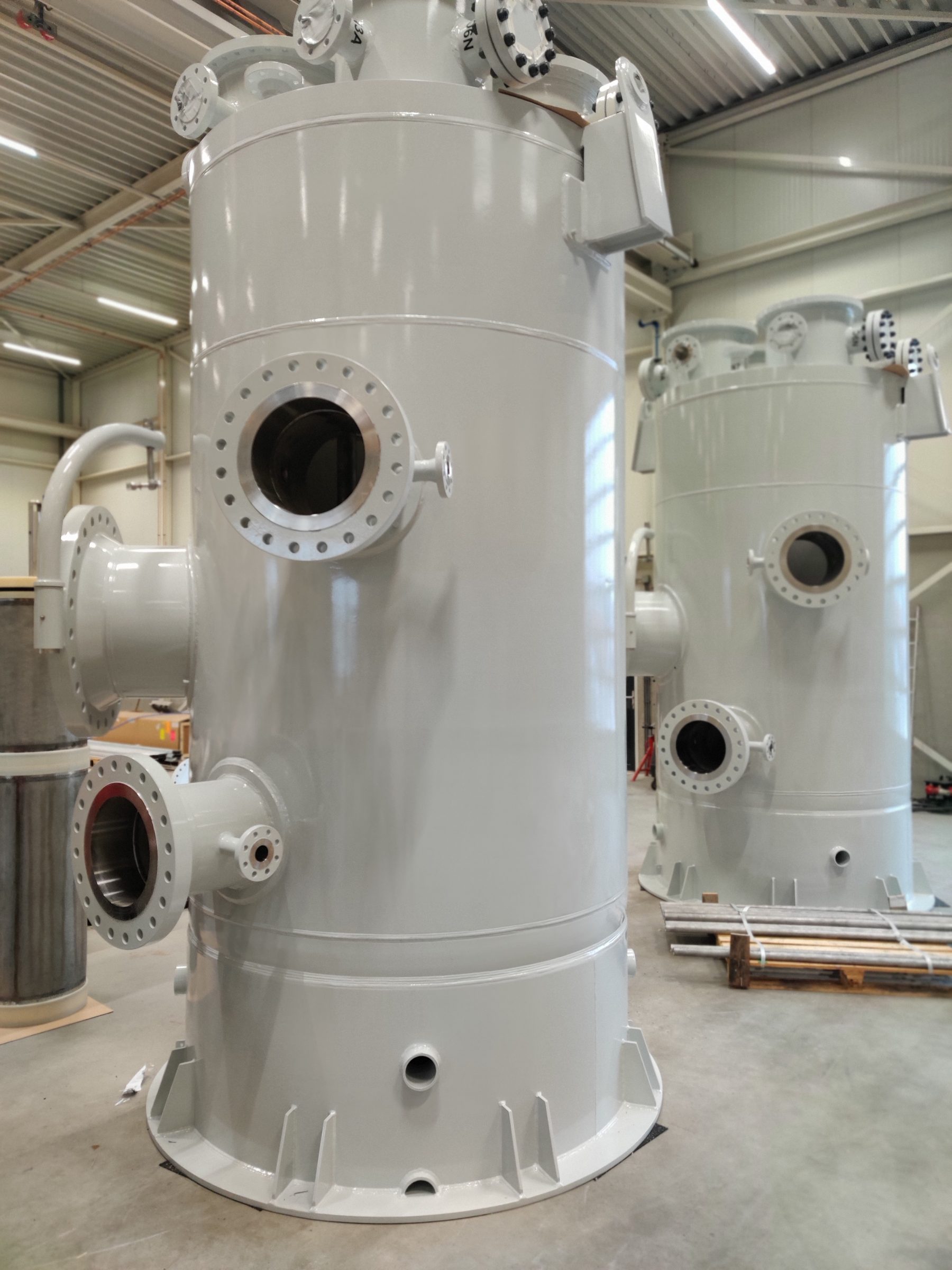 As the end of the year is almost there and everybody is preparing for some quality time a home, we are also closing our company for the last week of the year.
We will be back to partnering with you from the 4th of January.
On behalf of everyone at OMT, we already want to wish you and your employees happy days, with the hope that 2021 will bring us all good luck and health!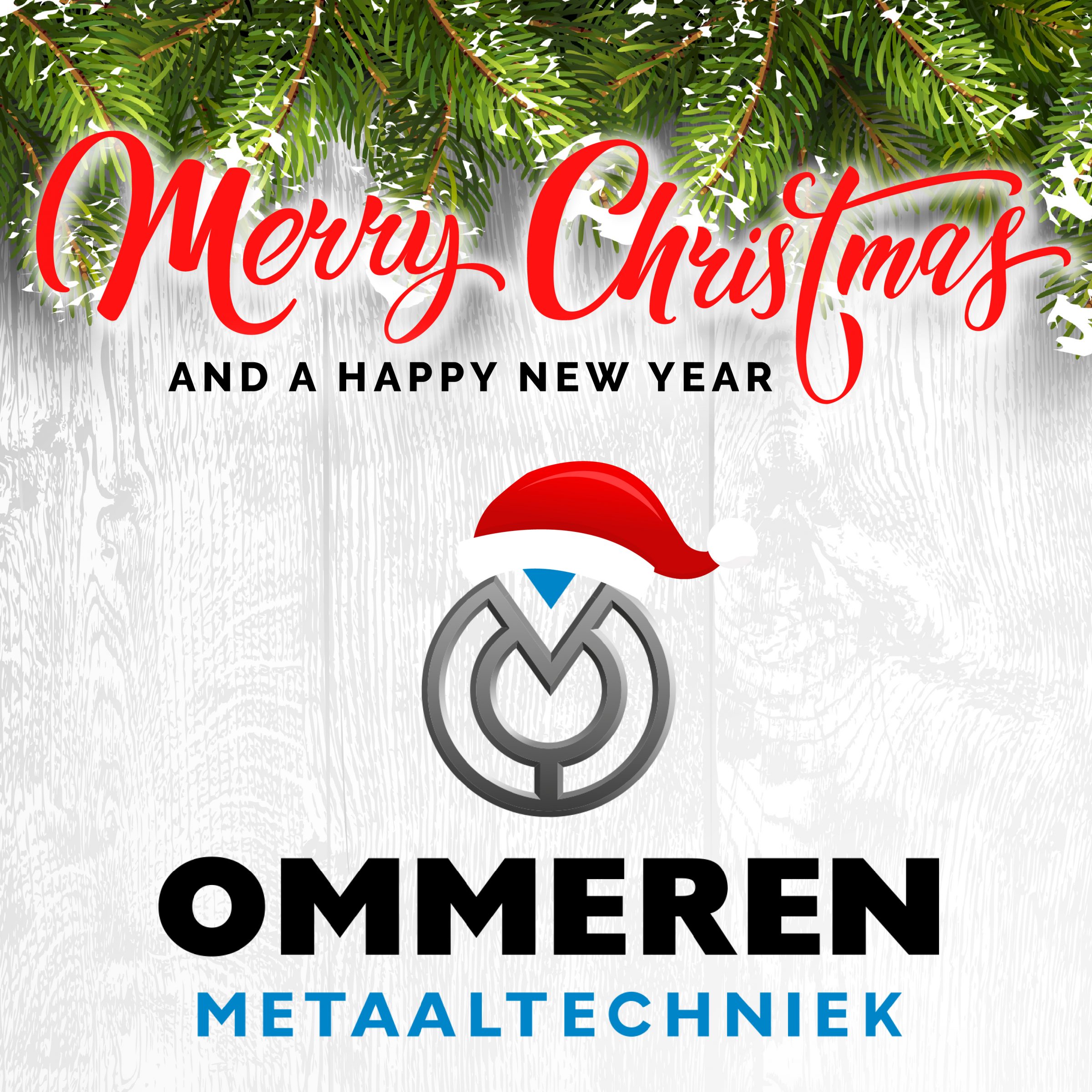 Thank you ALURVS.nl for posting our article in your December edition
New December article by Ommeren Metaaltechniek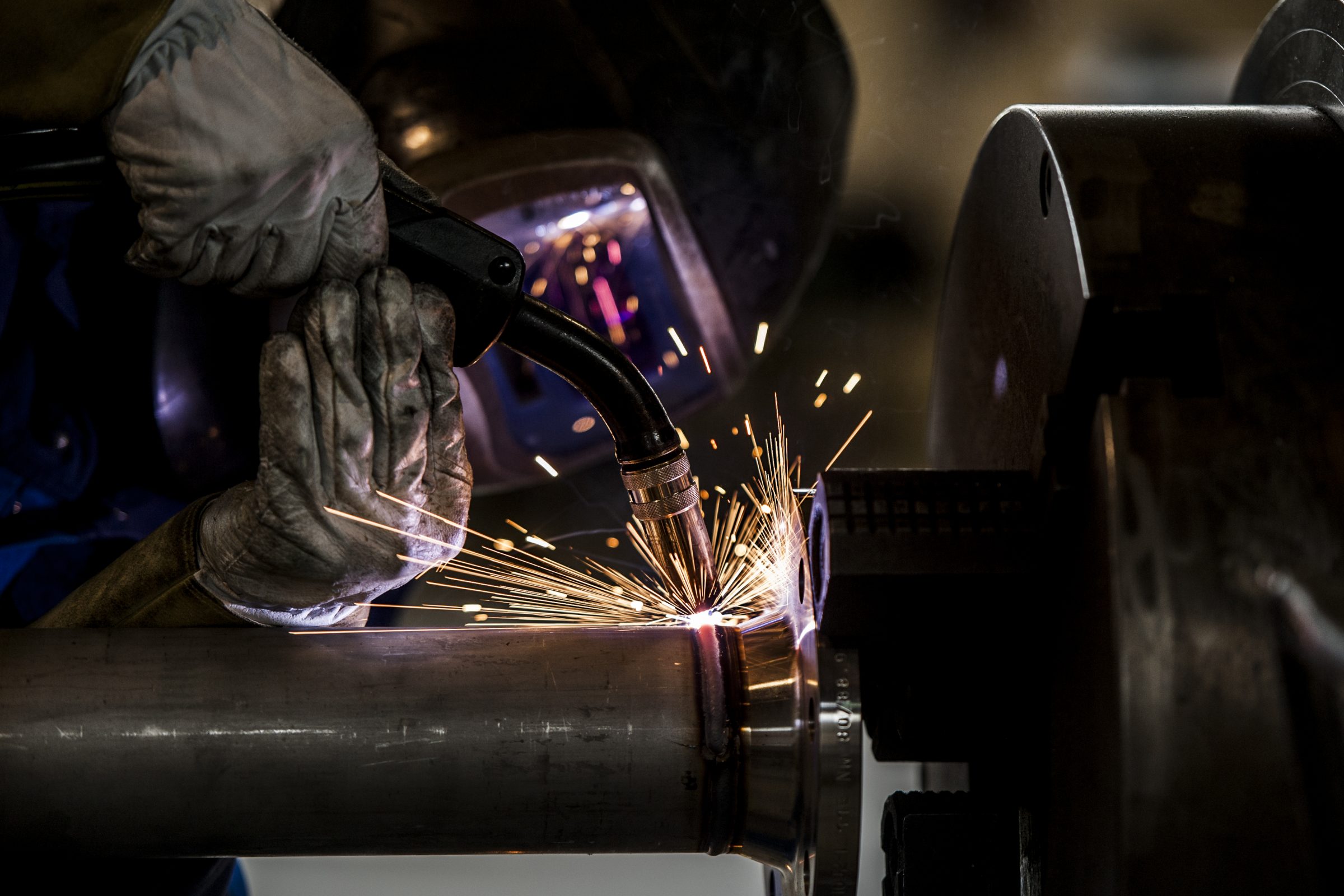 Nice shots taken by Stefan Koops of work being done in our factory. It's the last stretch till the end of the year and we still have some beautifull projects to finish.
Stay safe and enjoy the weekend! #manufacturing #roboticwelding #daftrucks #work #staysafe #projects #welding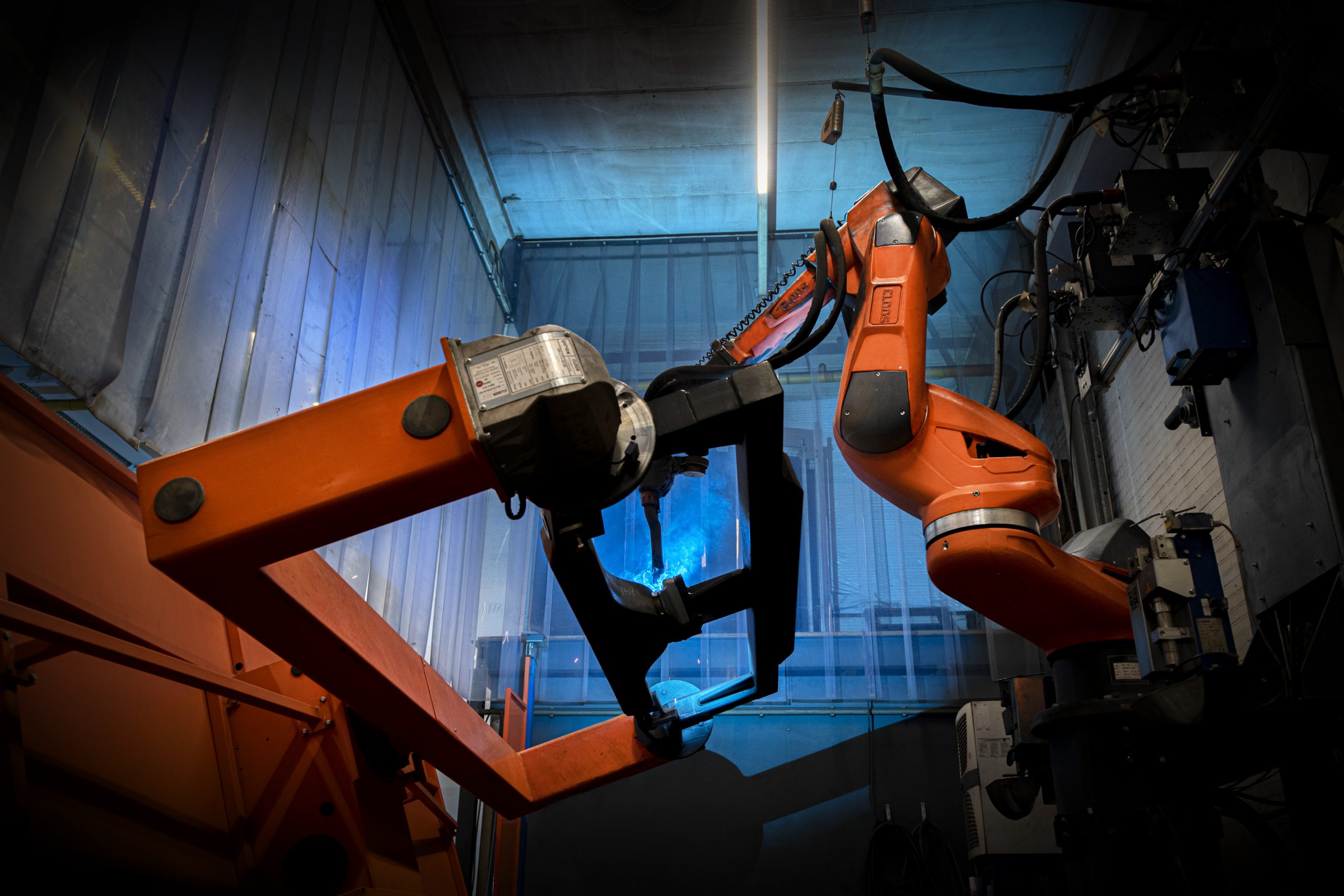 Is everybody already in the friday mood?
Here are some pictures of a lot of activities that are still going on at OMT on Friday afternoon.
They've earned their weekend! Have you?