Mist eliminators
High quality products for the process industry
The mist eliminators that we have manufactured for Munters offer efficient droplet separation and a low pressure drop, even at high face velocity, for energy saving operation.
For this project we have been able to manufacture 6 separators. They are completely manufactured out of 1.4404 (stainless steel 316L) including 3.1 certificate, material from Europe and completely made to the design of Munters.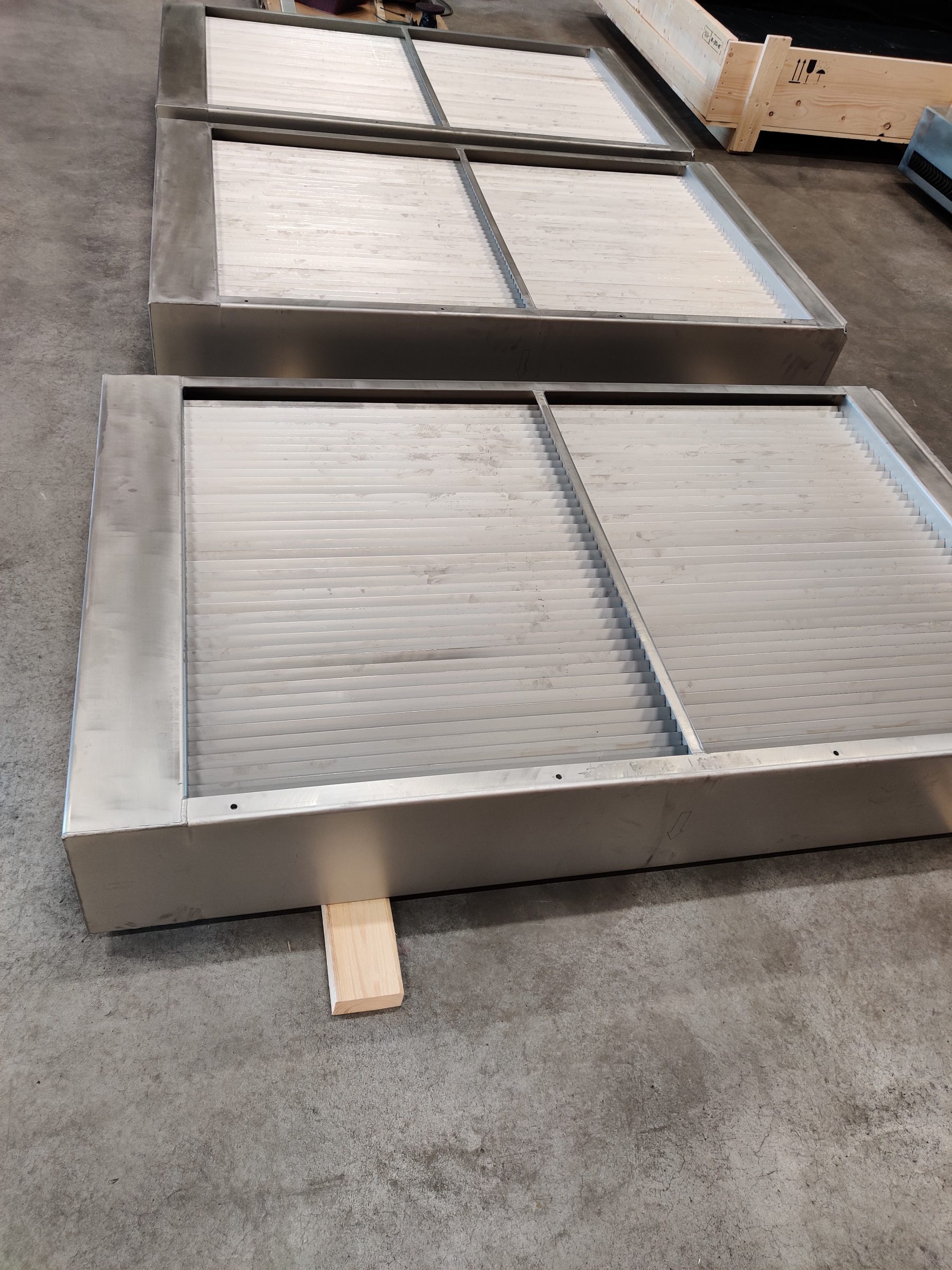 The droplet separator from Munters is the best choice, when mist behind cooling coils needs to be removed. Condensed droplets could be carried over into the system. This carry-over can wet downstream filters, resulting in increased pressure drop and reduced filter lifetime, as well as carriage into the ductwork.
Eliminating moisture carry-over into ductwork reduces corrosion and maintenance, eliminates unsightly leakage from HVAC outlets, and reduces the growth of odour/ mold causing possible pathogenic bacteria.